London Chelsea
Intergroup
Christmas in Chelsea!
London Chelsea Intergroup Christmas Day Convention 2017
9am to 9.30pm. Eight one hour meetings and between each meeting enjoy Fellowship, tea, coffee and biscuits.
All meetings open.
Meeting times: 9.30am, 11am, 12.30pm, 2pm, 3.30pm, 5pm, 6.30pm, 8pm.
Location: Hall of Remembrance, Flood Street, London, SW3 5SY
Flyer for printing available
here
!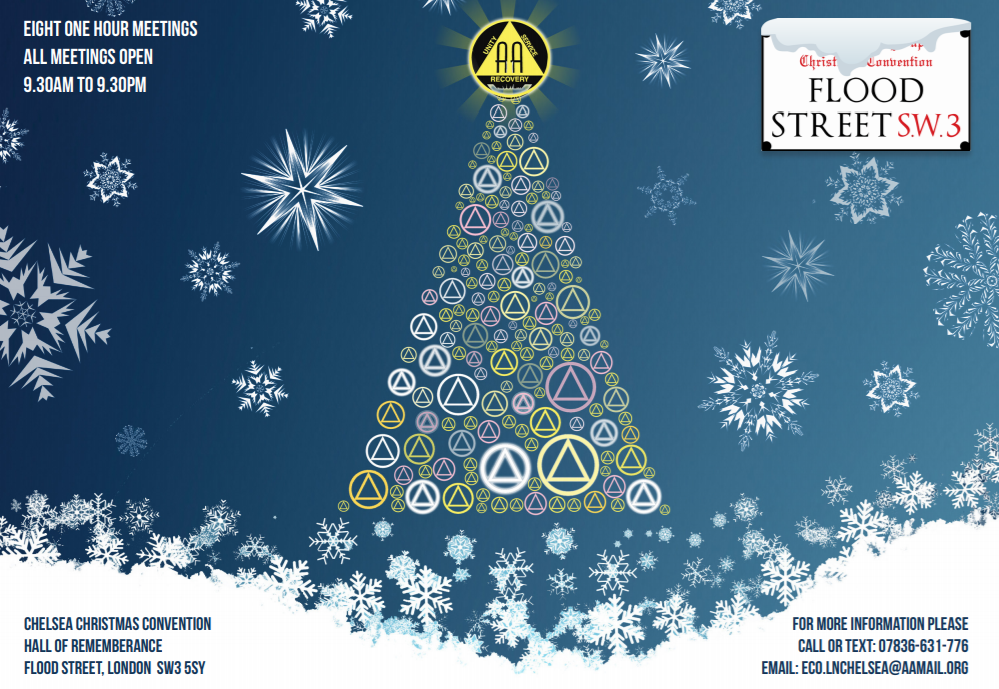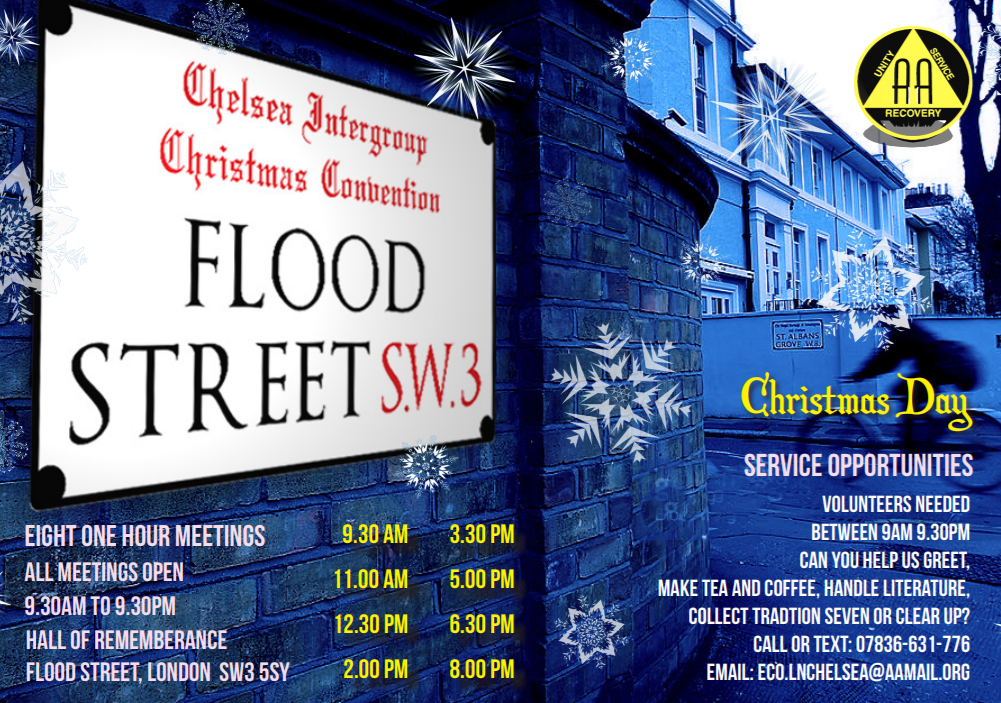 Updated 19.9.2017